Publication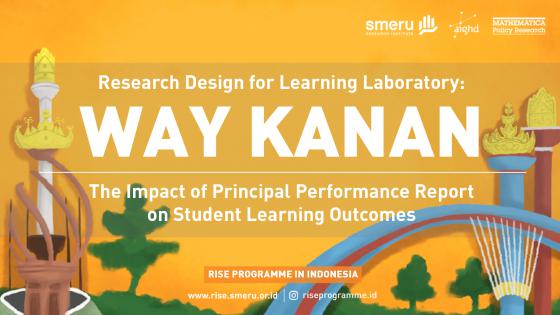 Infographic
Way Kanan is one of the locations of RISE Programme Learning Laboratories. RISE team works together with the government of Way Kanan District in designing programme and regulation to improve the quality of learning in there.
Video
Doni Kusuma Albertus (MoEC's Center of Policy Analysis and Synchronization) shared his view towards the challenges of education in Indonesia we are currently facing and what we have to do to tackle it during RISE Programme discussion on 19 September 2018.
Video
Access to education is still a challenge in many remote areas in Indonesia. In schools with difficult access, teachers hold a vital role to ensure that students come to school and study until they complete basic education. This story from a school at the hillside is an example.