Publication
Video
RISE Programme in Indonesia has conducted a research on Functional Training in In-Service Teacher Professional Development (PKB) for elementary teachers in September-November 2018 in three locations: Kebumen District, Gorontalo District, and Yogyakarta City. The study aims to explore the advantages...
Infographic
Program RISE di Indonesia (RISE) melaksanakan studi jangka panjang yang mengevaluasi dampak program Pendidikan Profesi Guru (PPG) Prajabatan Bersubsidi Pendidikan Guru Sekolah Dasar (PGSD) terhadap calon guru.
Infographic
Sejak pertama kali diluncurkan, sistem penerimaan peserta didik baru (PPDB) berbasis zonasi mendapat respons yang beragam. Program RISE di Indonesia melaksanakan studi terkait dampak kebijakan zonasi terhadap siswa SMP di Kota Yogyakarta. Kota Yogyakarta sendiri merupakan salah satu daerah yang...
Event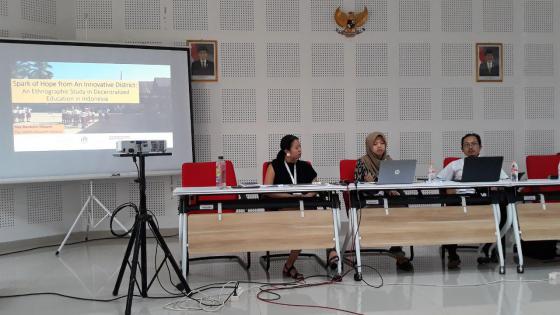 7th International Symposium of Journal Antropologi Indonesia at Faculty of Cultural Sciences Universitas Gadjah Mada
15th IRSA International Conference - Banda Aceh
15th IRSA International Conference - Banda Aceh